Secure your WordPress website with a free SSL certificate
In three easy steps, we help you secure your WordPress website. First, we provide you with a free Domain-Validated SSL certificate from Lets EncryptTM. Our WordPress plugin then helps you install it. Finally, with a single click, you can redirect web-traffic to HTTPS and get a shiny padlock on your website.
GET AN SSL CERTIFICATE
How Visitors See Your Site With & Without SSL
Connection is not encrypted
Browsers like Chrome mark all HTTP pages as not secure
Secure connection between browser and server
Trusted environment for website visitors
Trust
Starting from July 2018, Google Chrome has begun to mark all non SSL-websites as 'Not Secure'. When your users see the broken padlock, their trust wavers!
Security
SSL provides authentication, trust and compliance. If your customer is filling out forms, or making payments on your website, you need SSL to protect sensitive data from eavesdroppers.
SEO
Google ranks SSL-enabled websites higher than unsecured websites. Hence, securing your website also helps get you on top of Google's search results.
Go from HTTP to HTTPS in minutes
---
Free Domain-Validated SSL certificate
Are you all thumbs when it comes to technology? Fret not! We help you generate and install a free SSL certificate all by yourself (The certificates are provided by Let's Encrypt, a non-profit Global Certificate Authority). And if you're stuck, we offer top-notch support to get you back on track!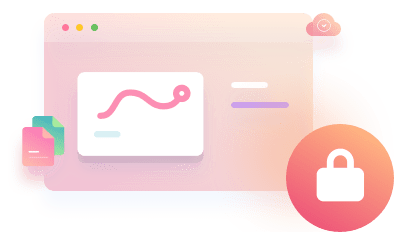 ---
Plugin-based certificate installation
Manually installing an SSL certificate is not as easy as it sounds. It involves editing certain files in your WordPress directory and troubleshooting issues, which, believe you us, will crop up! Instead, with our plugin, all you need to do is click a button and we take care of the rest. We also provide SSL certificate renewal, which means that you do not have to pay big bucks to keep your site secure year after year.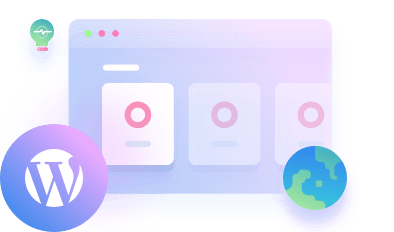 ---
One-click conversion to HTTPS
No coding, no hassle, no more broken links. No more messing with your WordPress database. In other words, you require no special developer experience to move your HTTP web-pages to HTTPS. Our plugin does it for you, and lets you bypass the dreaded 404-page error!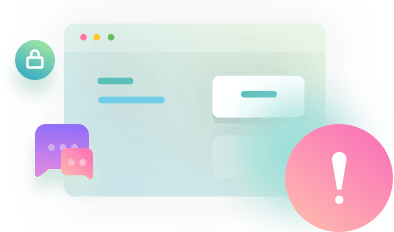 User Reviews
---
Join 10,000+ satisfied customers!
Plans and Pricing
---
100% Money Back Guarantee. If you are not satisfied, we are not satisfied.
Free
$
0
Manual Installation
90 Days Validity
No Support
Tehcninal Knowledge Required
–
–
cPanel
$
29
/Year
Auto Installation
Auto Renewal
Live Chat Support
No Technical Knowledge Required
–
–
CDN
$
49
/Year
Auto Installation
Auto Renewal
Live Chat Support
No Technical Knowledge Required
Global Content Delivery Network
Enterprise-Grade Web Application Firewall
Frequently Asked Questions
---
What is a SSL Certificate?
An SSL (Secure Sockets Layer) certificate is a digital certificate that authenticates the identity of a website and encrypts information sent to the server using SSL technology. 
Are your SSL certificates really free?
Yes. All SSL certificates are generated by Let's Encrypt (nonprofit) with a mission to create a more secure and privacy-respecting Web by promoting the widespread adoption of HTTPS. 
What benefits does SSL provide?
An SSL Cert protects your customers' sensitive information such as their name, address, password, or credit card number by encrypting the data during transmission from their computer to your web server.
How do I install my SSL certificate?
You will be emailed a certificate and a private key. Simply go to your cPanel dashboard, click on SSL/TLS and follow the process to install SSL certificate. 
How long are the certificates valid?
Lets Encrypt certificates are valid for 90 days and can be renewed with no additional cost. You can easily renew them through our plugin.
How do I renew an SSL certificate?
Simply follow the same process you used to generate and install SSL certificate the first time and your certificates will be renewed.
Do I need technical knowledge to set up an SSL?
Not really. Although our plugin does require you to upload files on your website to verify domain ownership.
Is your plugin safe to install on my website?
Our plugin is open-source and anyone can download and inspect it before installing on their website. WP SSL is an initiative by Sagar Patil to create a more secure and privacy-respecting Web.
Do you support Wildcard SSL?
We currently do not support wildcard SSL. Our plugin is only built to generate SSL certificate for your WordPress website/blog.